LEAH CAPALDI
NEWS
WORKS
BIOGRAPHY
CONTACT
PRESS
MAILING LIST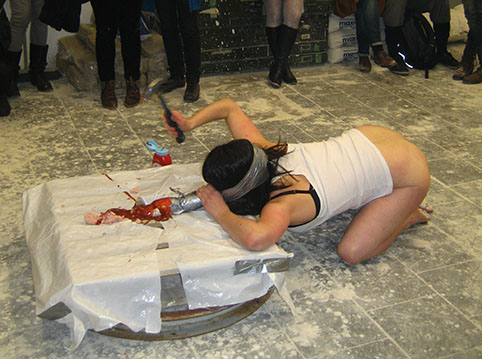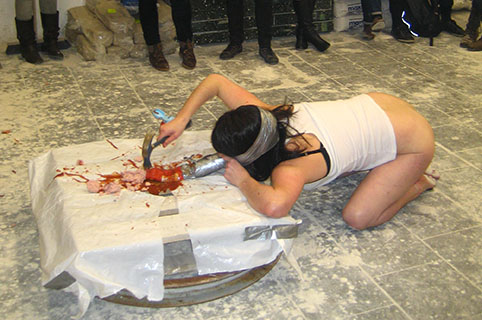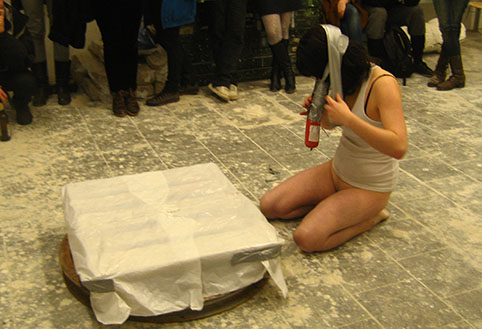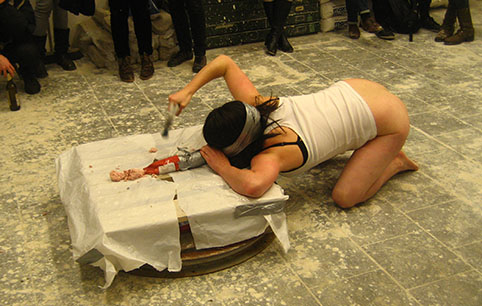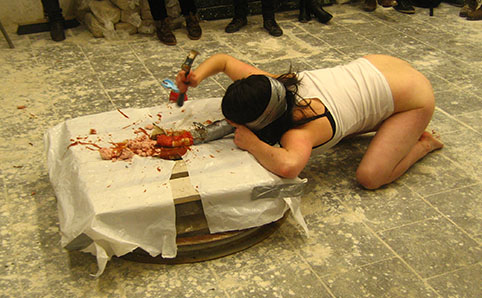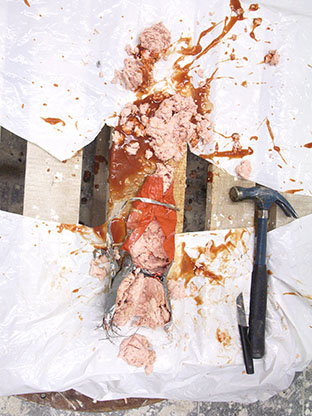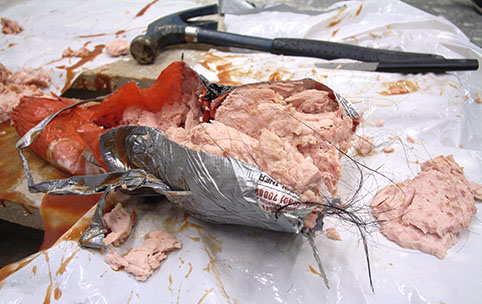 I enter the room wearing a shirt and no underwear. I kneel in front of plinth in the center of the room with my back to most of the crowd. I gaffa tape two sausages end to end, I wrap the tape around my head and attach the sausages to my face. I bend over positioning my chin on the plinth. I use a hammer to hit and split the sausage. I squirt tomarto sauce on the sausage as I continue to beat it. I take a knife hidden from view and score the sausage down the center. I hammer the sausage again. I cut the sausage at the base, seperating it from my face. I stand up and leave the room.
performance, 5min 30sec
luncheon meat sausages, tomarto ketchup, knife, gaffa tape.

Sausage Nose (Pinocchio)