LEAH CAPALDI
NEWS
WORKS
BIOGRAPHY
CONTACT
PRESS
MAILING LIST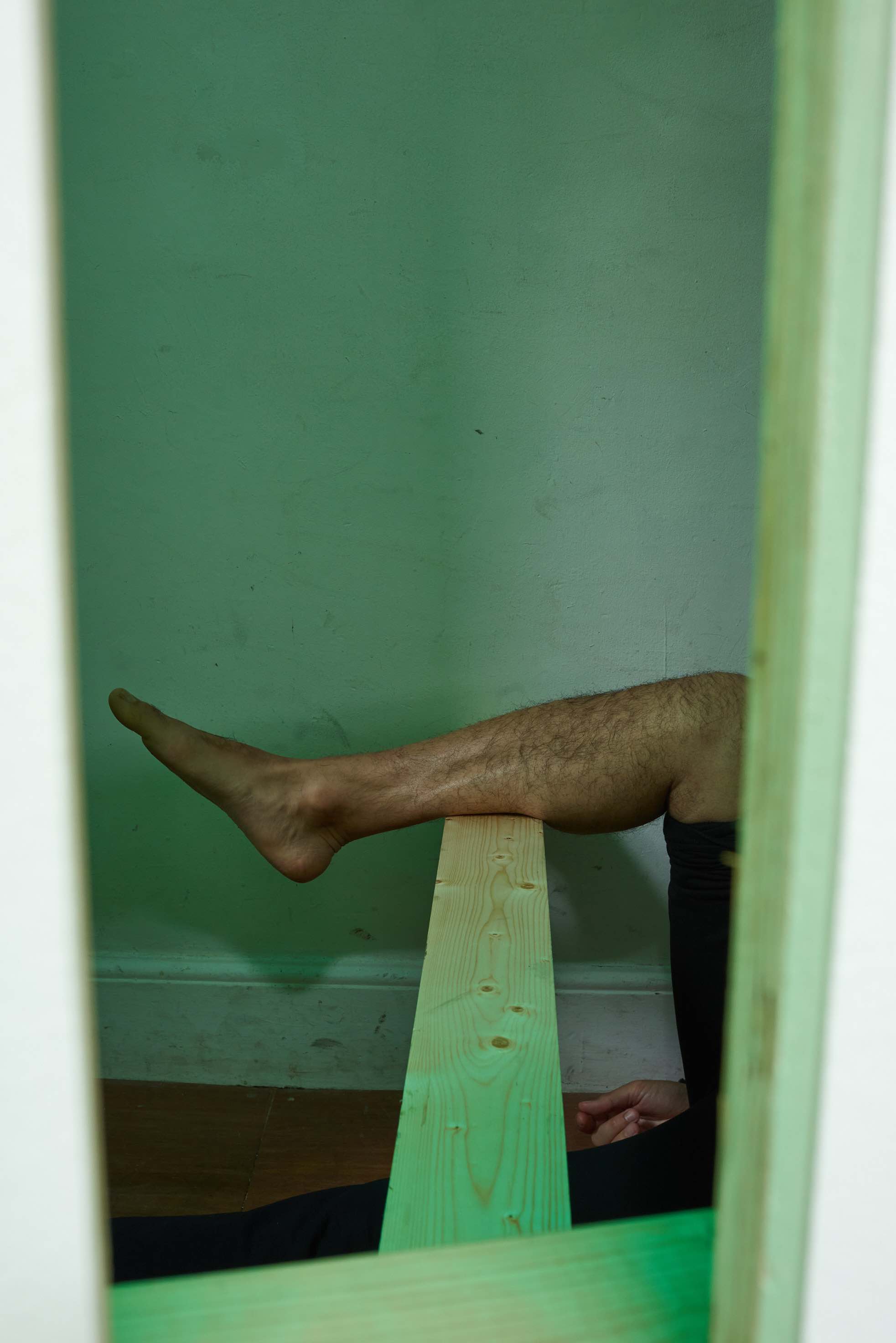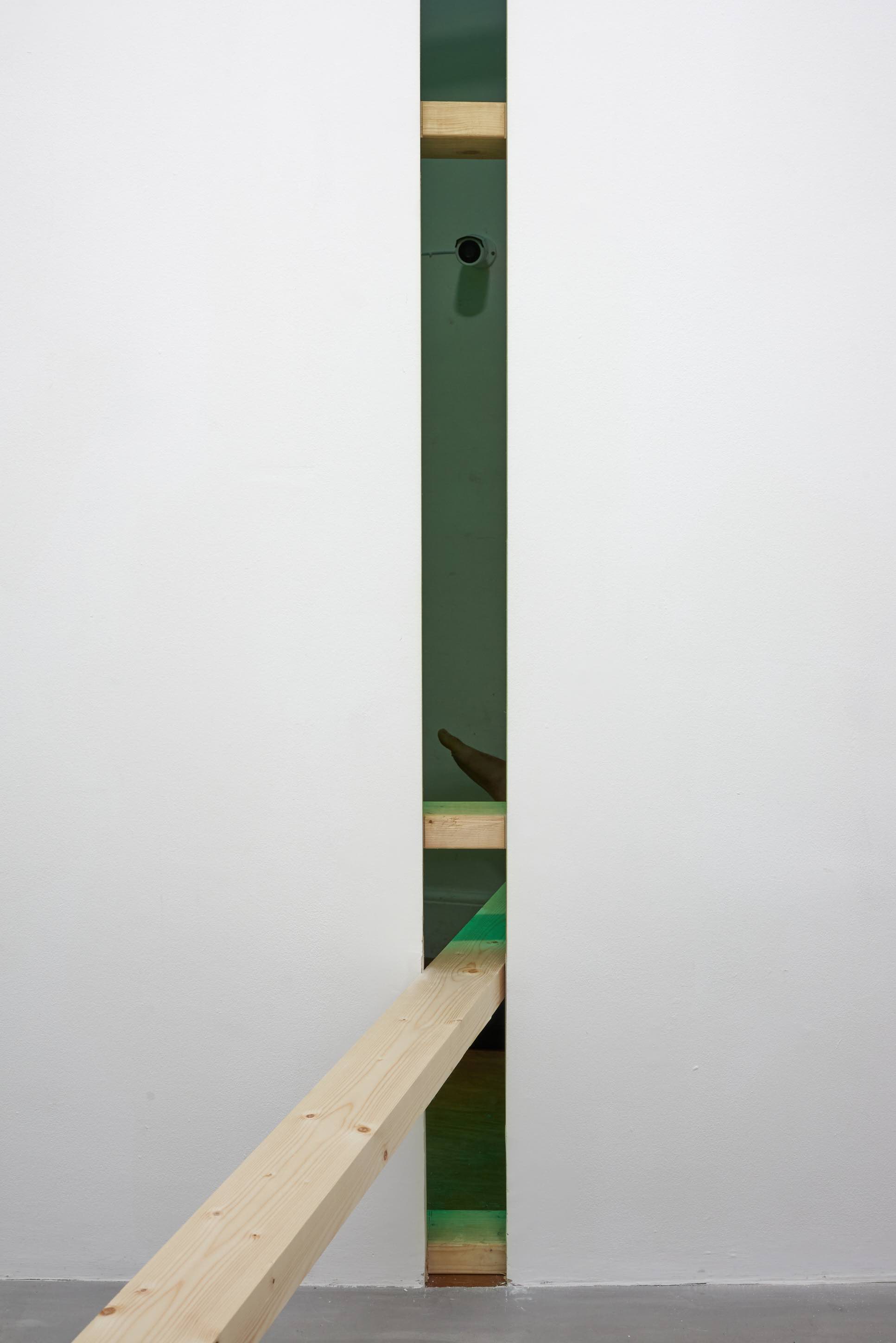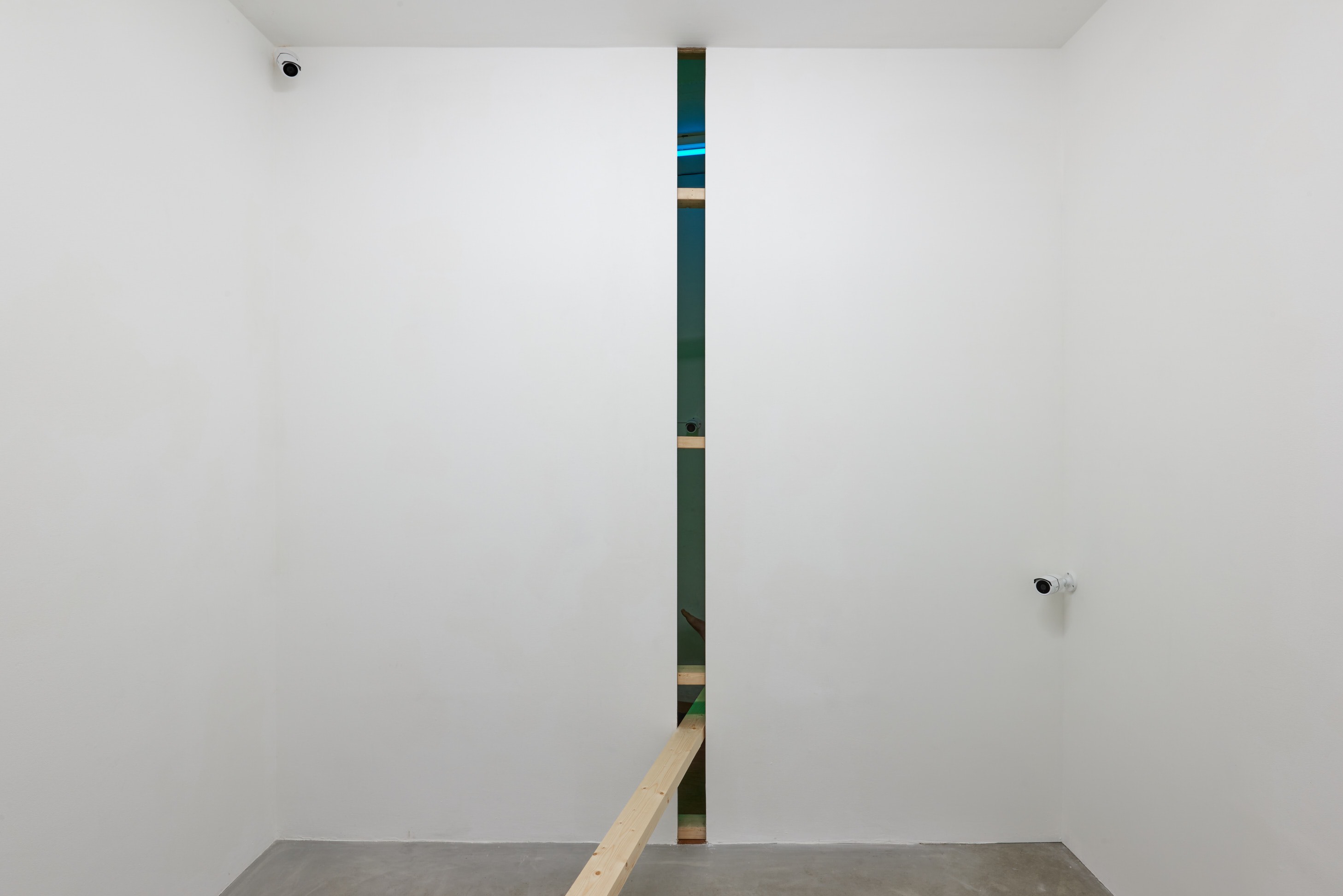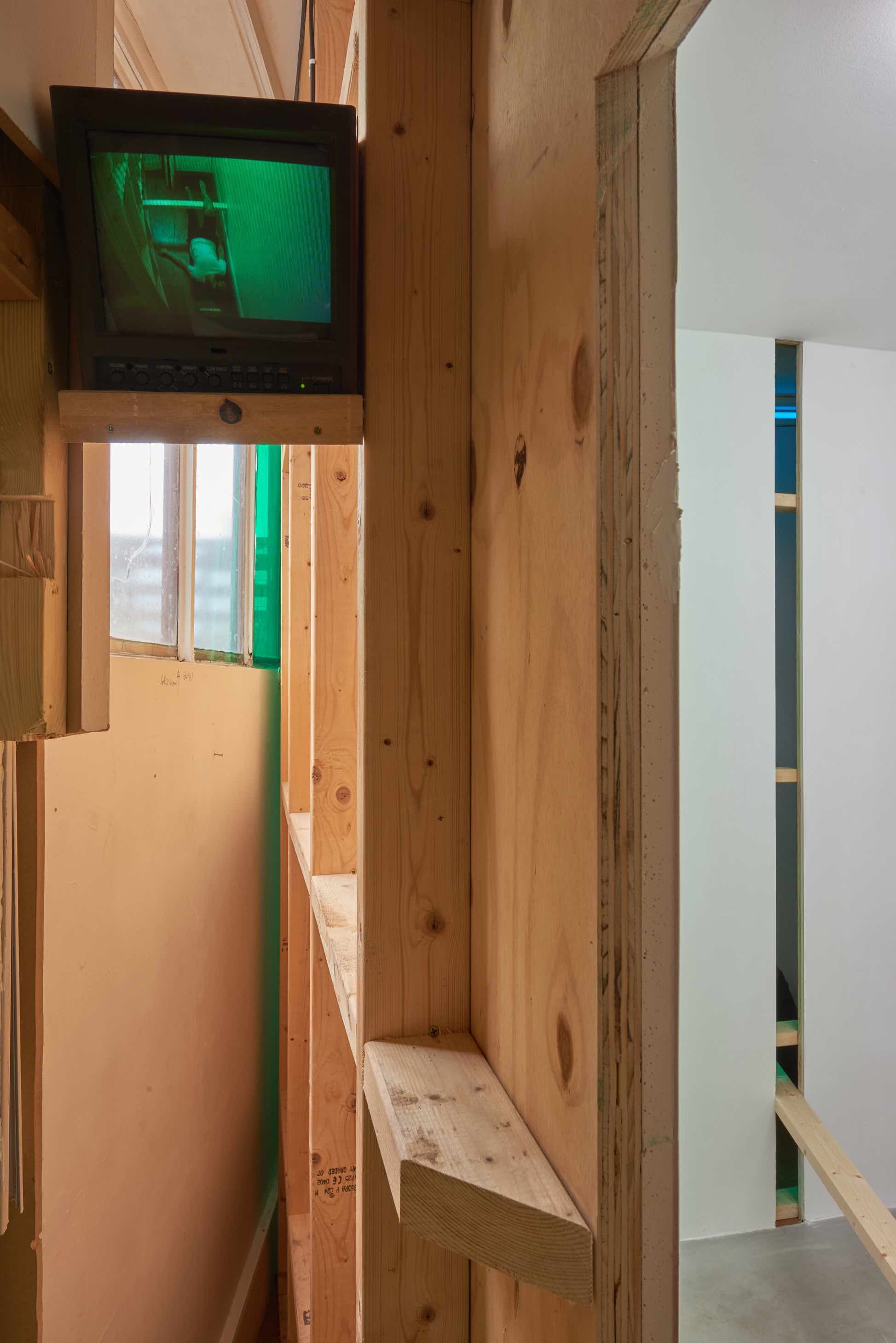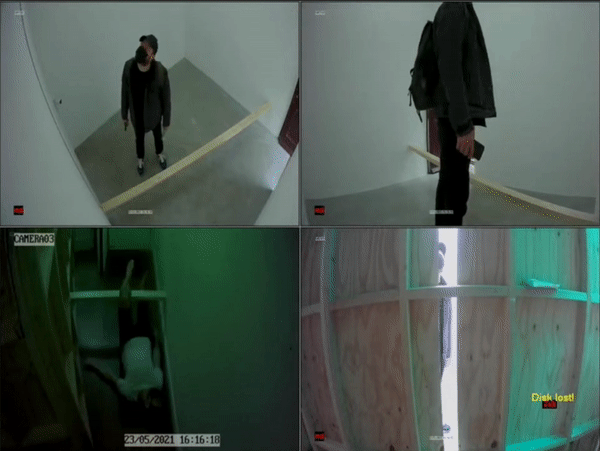 A floor to ceiling slit is cut into the gallery wall, a length of timber runs through it dividing the gallery space. A green light shines on a motionless male performer laying on the floor behind the wall, his leg is hung on the timber. A small broadcast tv plays a pre-recorded loop of the performer.

CCTV is installed at eye height broadcasting live to the gallery website. Visitors in the gallery can log on and watch themselves watching on their phone. Viewers can watch from home.
Big Slit
video installation with continual performance.
CCTV, live stream to gallery website, performer, timber, av equipment, mini broadcast TV, green light.