LEAH CAPALDI
NEWS
WORKS
BIOGRAPHY
CONTACT
PRESS
MAILING LIST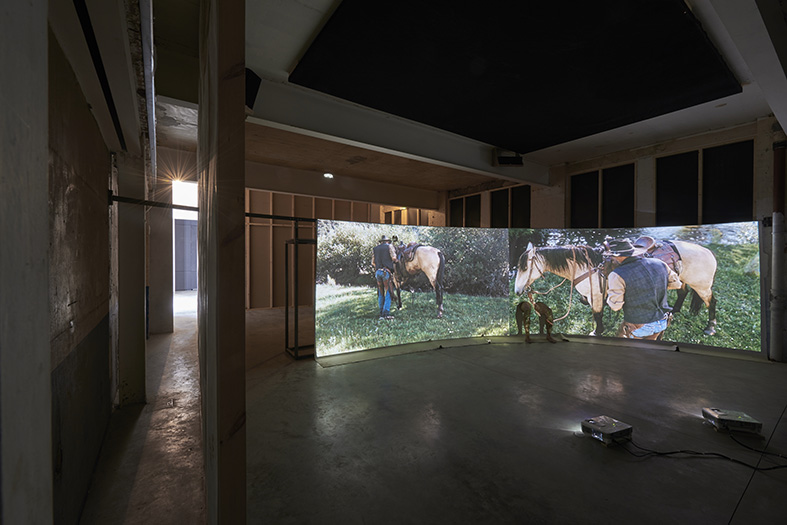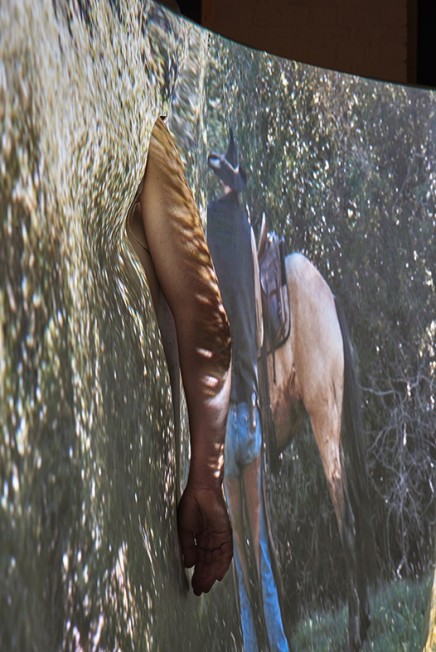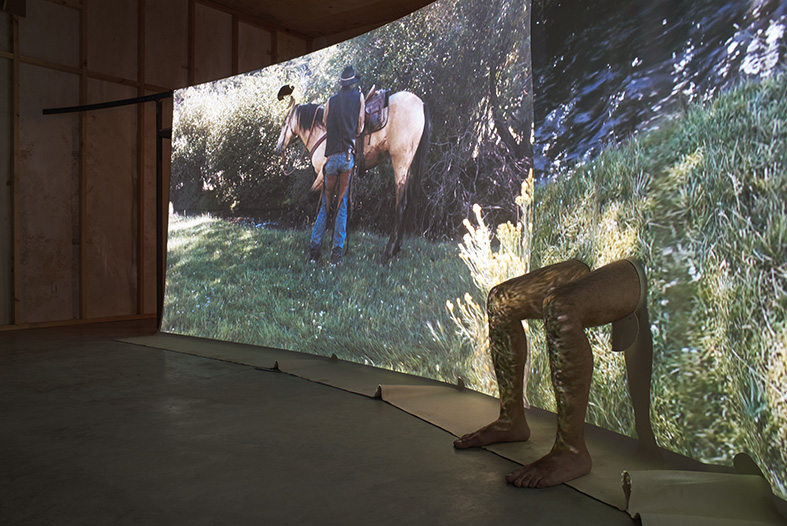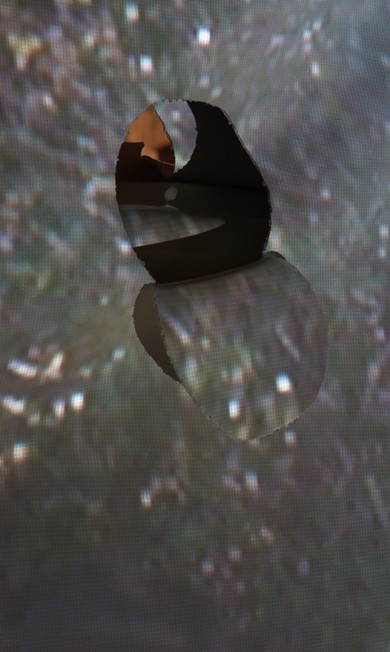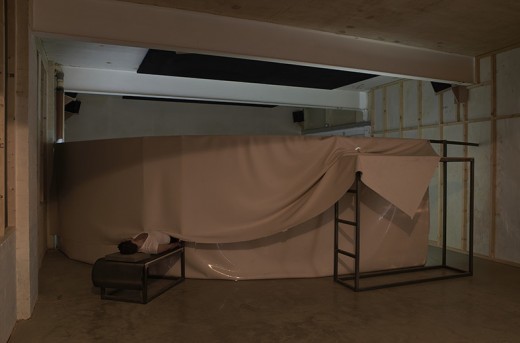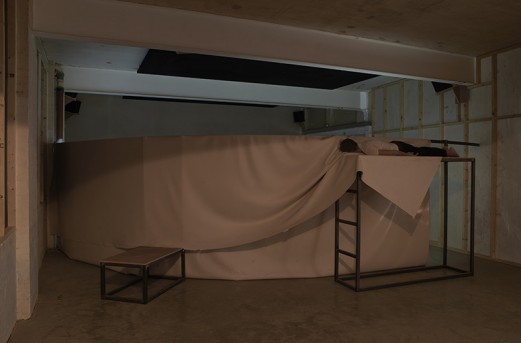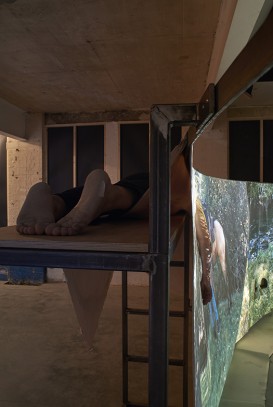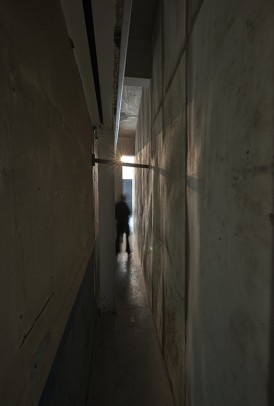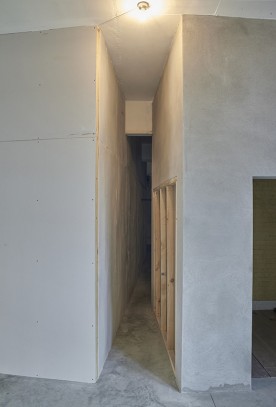 Lay Down



Video sculpture with continual performance.
video, 5.1 surround sound, projectors, steel frame, silicone rubber screen, timber, cortex, plasterboard, light bulbs, roll matt, foam, timer and male performer. Dimensions variable. Video Duration 21 mins


A metal structure is installed in the space, a heavy rubber screen hangs over the structure. The viewer encounters a static male participant laying on the metal frame, one of his arms or both of his legs penetrate the screen. He alternates silently between two positions, every 15 mins. A participant is present on the structure at all times.

Two projections play on the front of the screen, one flashes up intermittently, both are looped. There is sound.

The viewer enters the space from behind the screen and exits through a tight dusty corridor opening into empty gallery space.